Wear-resistant wheels are very widely used in children toy car,many of our products such as utv car,quad car,ride on atv,kids tractor and go kart also have wear resistant wheel.Let's know more about it.
Material
Wear resistant wheels is made of superior PP material which have non-toxic, odorless, light weight, high temperature resistant function.It is very suitable for children toy.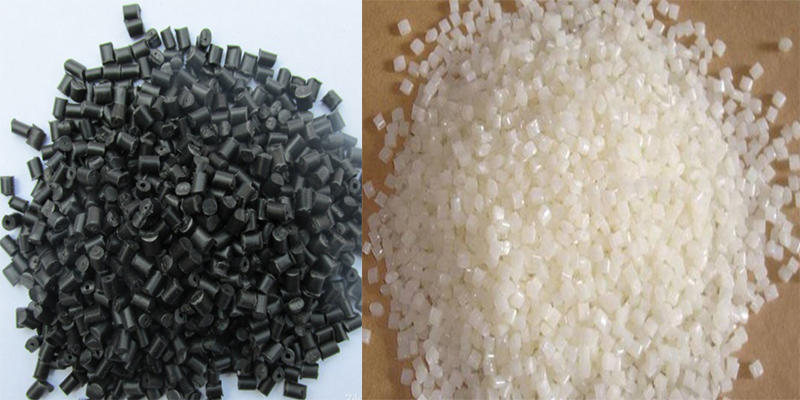 Wear-resistant = Antiskid & Durable Wheels
Because of the jagged shape makes the wheels anti-slip so you can use the car both outdoor & indoor,also  your boys or girls can drive it on all sorts of ground. Brick road, asphalt road, wood floor, plastic runway,beach ,sand road and more are permissible,nearly no limitation of place.Contains the spring suspension to ensure a super smooth driving.Thanks to its high-quality materials PP wear-resistant wheels with no possibility of leaking or tire burst, it can be used for several years after suitable maintenance.No need to inflate, wear-resistant wheel,smoother driving could give your child comfortable and happy driving experience.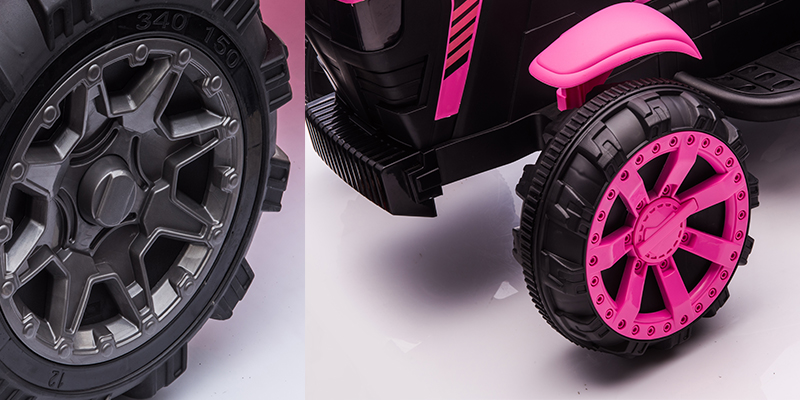 New Technology Makes Wheels More Durable
Some of our ride on car,four wheels car have tire bearings in each wheels additional tire bearing can effectively reduce the friction when using.make the  more safe and provide longer service life.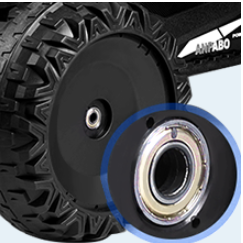 ---
Post time: Nov-11-2021